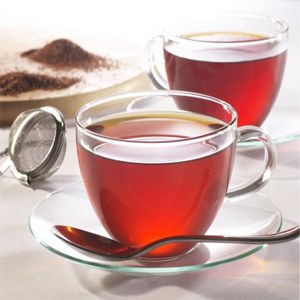 Rooibos tea also known as Red Bush only thrives in Cape Town, South Africa's Cedarberg region. This drink has been popular for generations and even if its cultivation is limited to this region, it has gained popularity in many parts of the world. Rooibos tea has a lot of health benefits making it sought after and highly appealing to individuals who are looking for the perfect tea brew.
It contains antioxidants. Rooibos tea may not be as popular as green tea but it has antioxidants that fight the free radicals that attack the body's healthy cells. Rooibos tea contains a number of antioxidants known as nothofagin and aspalathin. This tea also contains polyphenols that can protect the body from heart ailments.
Anticarcinogenic Properties. Due to the dominance of various antioxidants that possess anti-cancer/anti-mutagenic properties, various studies show that drinking rooibos tea has a hand in defending cells and inhibiting cancer development.
It is free from caffeine. One of the reasons why some people cannot drink tea even if they are quite fond of it is the caffeine content. Pregnant women and children are particularly advised to steer clear of beverages which contain caffeine. Fortunately, they can drink rooibos tea as it doesn't contain caffeine. Because of this, people can drink as much tea as they want without any qualms.
Improved blood circulation. Two of the most popular benefits of drinking rooibos tea is lowering cholesterol and blood pressure levels. It contains chysoreriol that inhibits the activity of enzymes that causes cardiovascular diseases.
Improves iron absorption. Unlike black tree, tannins present n rooibos tea are 50% lower which allows the body to absorb more iron.
Presence of more minerals. One of the reasons why rooibos tea is highly recommended is the fact that it contains a lot of minerals which is vital in maintaining a healthy lifestyle. Minerals in rooibos tea include zinc, calcium, magnesium, iron, and manganese.
Ease Stomach Pains. Drinking tea is one of the things recommended to individuals who are suffering from a wide array of stomach problems. Rooibos tea is particularly helpful in relieving various problems such as indigestion, cramps and diarrhea. Flavonoids present in roobois tea such as quercetin can reduce allergies, spasms and inflammation. Babies who are suffering from colic can find relief when taking roobois tea as it is free from caffeine, even babies will not be harmed by this drink.
It is food for the skin. Roobois tea contains zinc and alpha hydroxyl acids which are helpful in maintaining healthy skin. The tea can even be applied to eczema and acne.
A great bedtime drink. It doesn't matter how many times you drink roobois tea in a day or what time you take your drink because it does not contain caffeine. This means that it can be the perfect bedtime drink as it will help you ease sleeping disorders such as insomnia. This tea has been known to relieve a lot of people from stress and give them a relaxed and calm feeling.
With its exotic taste and wonderful health benefits, you should try rooibos tea and see for yourself why it is such a hit among tea drinkers.