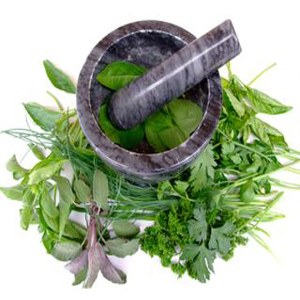 Herbs have a lot of uses! Herb infusions are getting a lot of attention these days. You can add herbs to honey or to vinegar but your options are not limited to those because you can also make a homemade cream using your favorite herbs. Herbal creams are the perfect gift ideas although the process of creating these cream can be a bit tricky and perfecting the formula will take a bit of time and patience.
Why Making Herbal Creams Is Challenging
Out of all herb related products that you can produce on your own, creams are deemed to be one of the hardest because you are mixing water and oil. Due to the possible difficulties that you'll encounter, you should start with a tiny amount until you perfect the technique.
On Herbs and Oils and Other Cream Ingredients
The primary ingredient for the herbal cream is oil and water. When you are considering the oil that you would like to use for the cream, you have two options: straight or herb-infused oil. Olive, grapeseed and almond oil are all great options but it would be awesome to use an oil base which is infused with herbs. However, you have to remember that infusing oil with herbs can take a while, that is, 6 week on average. Where water is concerned, you also have the choice to use rosewater, distilled water and even water infused in lavender. Aside from oil and water, you would also need beeswax as well as a few drops of the essential oil of your choice. Once you have everything you need, you can start making an herb-infused cream?
How To Make Herbal Cream
In a double boiler or a small saucepan, pour a cup of oil.

Add an ounce of beeswax into the mixture and heat the wax until it is fully melted.

Pour the liquid mixture into a blender. Give it time to cool a bit, about five minutes will do. Do not allow the mixture to sit for a long time because you don't want it to solidify.

Mix the oil and water by choosing a low speed on your blender and while at it, add about 6 tablespoons of distilled water, lavender infusion or rose water depending on your choice of liquid for the cream.

Be sure to pour the mixture into a jar and for a great scent, you can add a bit of essential oil which can make the cream or lotion more attractive.
Once the mixture cools off, you can test the finish product to see whether you like the consistency of the scent or many other things.
Final Reminders
Before you jump into cream or lotion production, you have to keep in mind that anything which contains water is a breeding ground for bacteria. While making the cream, make sure that the equipment is clean and do not dip your singers into the cream. With the use of essential oils and beeswax, the product will have a shelf life of six months or so. If you are up for a cream with greater antiviral properties, you can opt for grapeseed oil.