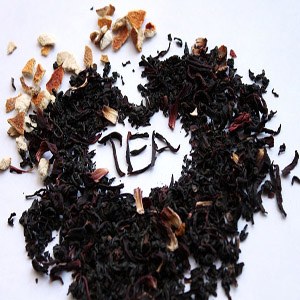 Tea is a drink that is liked by many people. Although there are a ton of tea drinkers, there are quite a number of people who have not tried any types of tea yet, especially loose leaf tea. There are several types of loose leaf teas to try that are especially good for beginners. They are enjoyable, relaxing, and can turn any beginning tea drinker into a tea addict in no time! These are the types of loose leaf teas that anyone, especially beginning drinkers, should try.
Earl Grey
The first tea anyone should try is a simple cup of Earl Grey blend. Earl Grey is an English blend of tea, and is just as popular in the US as it is in the UK. This tea is especially tasty, and very simple to drink. It is a black type of loose leaf blend tea that can be thoroughly enjoyed alone, or with a nice spot of milk. It has a taste that draws drinkers in, and has the ability to relax them after a hard day. It is also one of the best blends, and comes in many different types of blends, too.
Chai Tea
The next type of tea that a beginner should try is a nice Chai tea. Chai teas are an Indian blend that many people flock to when picking up some delicious tea. The Chai tea comes in many delicious flavors, and is one of the most soothing teas to drink. It can also have some health benefits as well. Most beginning tea drinkers choose to try Chai tea than any other type of blend of tea, whether it is pre-packaged, or loose leaf.
Chinese Tea Blends
Chinese tea blends are also very popular with new tea drinkers. They have a delicious, distinctive taste that will warm the body and sooth the soul. Most Chinese teas are black teas, and black teas also have health benefits and go down easier for first time drinkers. They come in several blends, and can become quite a nice and healthy, addictive drink of choice.
Jasmine Tea
The last type of tea that a new tea drinker should try is a Jasmine tea blend. The Jasmine tea blend is both sweet and soothing. The warmth will wake you up and get you ready for your day, as well as relax you after a trying day filled with errands, work, or even school. This flowery blend has a few different flavors to try, and each blend becomes popular with tea drinkers, whether they are newbies or veteran tea lovers. The Jasmine blend of tea will hook anyone into drinking tea on the regular.
New tea drinkers have a variety of blends to try. These four, however, are the best of the best when you are trying something new to drink. Each type has something to offer to the new tea enthusiast, and will greatly improve their life with simplicity. If you are eager to try tea, try one of these great teas today and see how you like them!