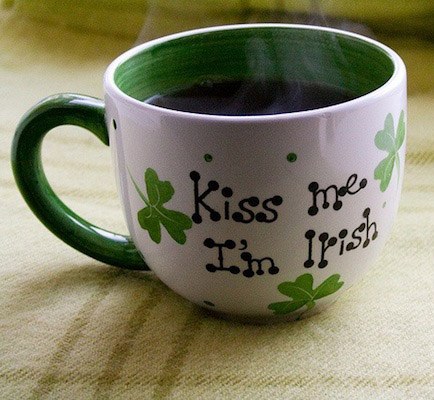 St. Patrick's Day is just around the corner! Though this holiday is celebrated all over the world, it is a huge favorite among the Irish, as well as tea drinkers! There are tons of great teas that you can drink to honor Saint Patrick, and to give kudos to the Irish on their highly regarded holiday. If you are one of the many who are excited for Saint Paddy's day, and you want to drink some tea in honor of the holiday, these are the best teas to drink on St. Patrick's Day.
Chamomile.
Chamomile is a favorite tea among many, and it is a big favorite over in Europe. This tea is a delicious blend of sweet floral ingredients, and is sure to leave the drinker feeling rested, at peace, and ready to take on anything their day will throw at them. Chamomile tea tastes delicious, has a sweet and flowery blend, and also can be calming and soothing, too. It is a tea that anyone can benefit from, but especially those who deal with stress, anxiety, and sleepless nights. Chamomile is one of the most popular teas to drink, no matter where you are, and, on Saint Patrick's Day, it is one that many tea drinkers love to have.
Green tea.
Green tea is another great tea to have for the Irish holiday! This one has a delicious taste, will give you energy, and it also can be great for health benefits, too. The tea has a few ingredients that make the taste smooth, and flavorful. Many seem to drink it on Saint Patrick's Day because it is called green tea, but it is still yummy to have and can be enjoyed by all. It is also a nice tea to have at any time of the day, especially when you are in need of a quick energy pick me up!
Irish Tea Blend.
This final tea that can be drank on the big Irish holiday is one of the best tea blends out there. Delicious, mixed with an assortment of ingredients. The Irish tea blend is enjoyed all over Europe, especially Ireland. It is how many people start their day. The tea has a great taste, can be very soothing, and is a great tea to drink with breakfast! This blend of delicious, sweet ingredients is the heart of Ireland and is sure to be enjoyed many times.
Saint Patrick's Day is a fun holiday for kids and adults alike, and is a holiday where people all over the world to can be Irish for a day. Tea drinkers can also rejoice with their being such yummy green tea blends to have in honor of Saint Patrick himself. If you were thinking of a safe and fun way to enjoy the upcoming holiday, drinking tea is the way to go. Try one of these delectable teas in honor of good ol' Saint Patrick and see how amazing your Saint Patrick's Day will be. Happy Saint Paddy's Day!