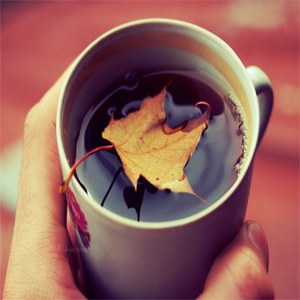 The changing season is a chance to turn over a new leaf! When it's autumn it's generally the time when bright green leaves transform and become yellow, orange or red. This is also that season when you have to give up your cold tea in favor of hot tea. Aside from the shift of your tea's temperature, you also get to enjoy a variety of flavors that are perfect for chilly afternoons. Usually, tea flavors for autumns are also great for winter as this is the time of the year when temperatures start to drop and a chill lingers in the air.
Spiced Organic Tea for a Chilly Autumn
Two of the most common flavors associated with autumn are spiced tea, namely pumpkin and cinnamon. Unfortunately major coffee chains only serve tea with artificial flavors, thus defeating the novelty of the experience of sipping pumpkin tea. It would be more advisable to look for an organic tea on your own as this will ensure that you will find that concoction that will leave you with a warm feeling which is perfect for the chilly autumn weather. Another great tea that will leave you with a fresh and clean feeling is cinnamon which goes well with Black tea or Ceylon tea. For centuries, Cinnamon has been a flavor popular to elite families and prominent people in Europe and it has a great scent which is simply perfect for welcoming autumn.
Transitional Tea Flavors from Summer to Winter
One thing about the changing season is the fact that you can't entirely get rid of summer flavors as there still remains a hint of summer in the air especially in early autumn. There are several flavors that will be perfect for the early days of the season. Cranberry tea with its juicy sweetness is the perfect flavor for transitioning from the cool flavors of summer to spice, sweet and warm tea which is perfect for autumn. Another tea which is just the thing for early autumn is chocolate. Chocolate tea can be both decadent and divine and it leaves you with a balanced taste. Chocolate liquor may just be the thing you need to kick off the changes in your tea drinking habits. After all, nothing leaves the body a warmer feeling than chocolate. Finally, there's hazelnut tea. This cup of tea is tamer than the previous two but it has a charm on its own. It is nutty, aromatic and it has a sweetness about it that makes an avid tea drinker feel cozy.
Rich Tea Flavors for Autumn
If you love your tea strong, there are a lot off great options out there especially if you don't mind the caffeine fix. Chai teas are particularly wonderful during the autumn season because they have a more complex taste. It is also lovely and, most importantly, it leaves you with a warm feeling. Caramel tea is also a great tea for autumn although, it is also associated with winter and there's chestnut and gingerbread which reminds people of the upcoming tastes and the festivities during the winter holidays.